There are a number of ways video can elevate your club. Here is what coaches have to say about its impact.
Proponents of video analysis will tell you the benefits far outweigh the costs. Improvements on the practice pitch translate to on-field success – it's what separates the elite clubs from the rest of the pack.
"If you're a serious professional and you want to be the best possible coach and improve your team, this is what you need."
-Christian Gonzalez of New York Soccer Club
We're hearing more and more from coaches that Hudl improves every facet of their day-to-day processes. Here's a quick rundown on specifics that we've heard from club coaches who have implemented video at various age levels, along with advice on how video can benefit you and your club.
Improve Your Coaching from the Dugout
Former New England Revolution legend Shalrie Joseph is now a coach for the FC Boston Bolts U13 team and raves about how Hudl has not only improved his players, but also his ability as a coach. As a young coach still developing his style, video has aided in his growth. "[All] those little things I miss during the game, I'm able to go back and watch it," he said. "That helps me to be a better coach, and I think that's one of the biggest pluses ever – to be able to watch kids at that young age on video.
"It's so good for me, and it's so good for my education of the game."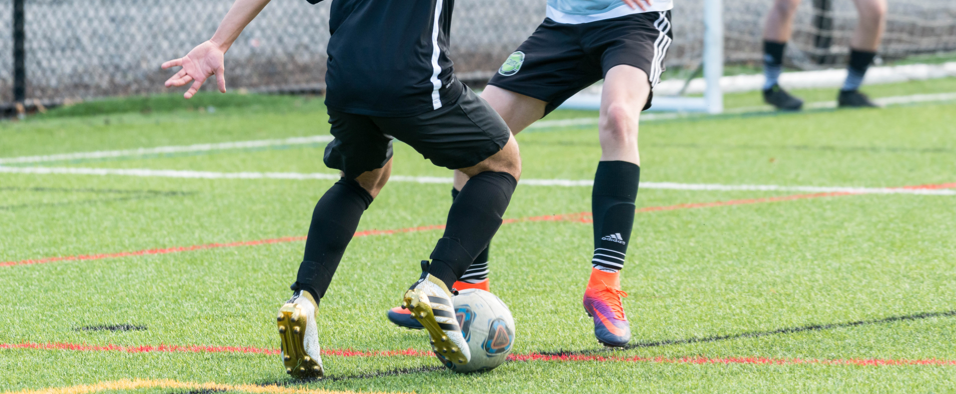 It's a common refrain that we've heard time and again – video gives you an invaluable advantage in your coaching. The ability to reference specific moments from matches helps open up teaching opportunities with players that not only improve their skill level on the pitch, but also improve your ability to facilitate positive conversations.
"I understand and study the game," said Joseph. "For me, once you start understanding and studying the game, your knowledge starts growing and then you can have those positive conversations with kids to make them into better players."
Implementing Club Philosophy Is Easier with Video
A philosophy around playing style is critical for any successful club, and getting your coaches to buy into it is key. The next step is implementing it from the time the players enter the club to the time they leave. Video analysis is an indispensable part of that process.
Christian Gonzalez of New York Soccer Club quickly realized that video analysis could add depth to their methodology from top to bottom. "We felt that was a great addition to our development model," said Gonzalez. "It was a great way to see what the level was looking like amongst teams."
Instead of investing hours to go and watch games, NYSC coaches can watch every game from anywhere. Video just simplifies the assessment process and allows coaches to monitor the level of play of both individual players and the team.
Video Enables You to Get the Best out of Your Players
We explored the benefits of using video analysis for player development, we noticed that all coaches need to provide tangible feedback to players in order to see improvement. Incorporating video into that model is critical, especially for the youngest athletes in your club.
It's not just at the individual level either. It's important that you educate your athletes on your club philosophy and style of play, because the ability to see things at a holistic level aides everyone. "I tell them, 'Go watch what you do right and go watch what you do wrong, and not just you. Go watch your teammates and see,'" Joseph said. "[They] can conversate and enhance their knowledge of the game.
"For them to go back and to be able to see and for me to go back and be able to see and tell them specifically what they're doing right and wrong, it helps the game."
To see our tools in action, reach out to us directly and let us show you how Hudl can strengthen your squad.