Every coach wants to gain trust and buy-in from their players. Relate to them in one-on-one settings to get there.
Trust is an essential aspect to sports. Athletes must believe their coach is putting them in the right position for both individual and team success, while coaches must rely on athletes to properly execute the schemes and game plans they've designed. If trust is severed by either side, the entire team suffers.
That's why it's critical to connect with your players as individuals. The more you and your players are on the same page, the more likely you are to find success.
But connecting with athletes isn't always easy. You're dealing with individuals significantly younger than you. They've had different life experiences. If you're going to connect with them in a real and meaningful way, you need to establish a partnership, not a dictatorship. Consider these five tips to help you do so.
Learn About Their Lives
You can't paint relationships with a broad brush. Each one of your players has a unique story that got them to where they are now. Their past experiences and relationships have shaped their current path. The more you understand who they are and where they come from, the more you can approach them in the manner that's going to help them succeed.
"Everything boils down to your relationship with your players," Gabe Infante, the head football coach at St. Joseph's Prep (Penn.), said. "How do you treat your players, and do you really care about them? And not just about them as football players, but as people? Do you care about them academically or, in my case, spiritually? Are you helping them become the best men they can possibly be?
"Once people trust you, then they're open to love. Then they're open to your message."
It's also important to get to know their parents. They're the ones that have the most contact with your athletes – if you have their approval, that will trickle down to their sons and daughters.
Conduct One-On-One Video Sessions
As a coach you're typically not flush with free time. Neither are your players, who are juggling schoolwork, athletics, relationships and jobs. Finding time outside of practice to sync up isn't an easy task.
But it's completely worth it. Even if it's just 10 or 15 minutes, any individual video time you can spend with an athlete is worth exponentially more than a team session. The athletes will be more locked in because they know this time is all about them. There's no dozing off in a one-on-one setting.
With their full attention, you can get into the nitty-gritty of how they can improve. Analyzing individual shot charts or video of the upcoming opponent becomes more effective in this setting. Players are also more open to constructive criticism because they won't feel they're being called out or embarrassed in front of the whole team.
And if you don't have time to squeeze in meetings with every player, create specialized playlists for them to watch. You can still get your point across through drawings and comments.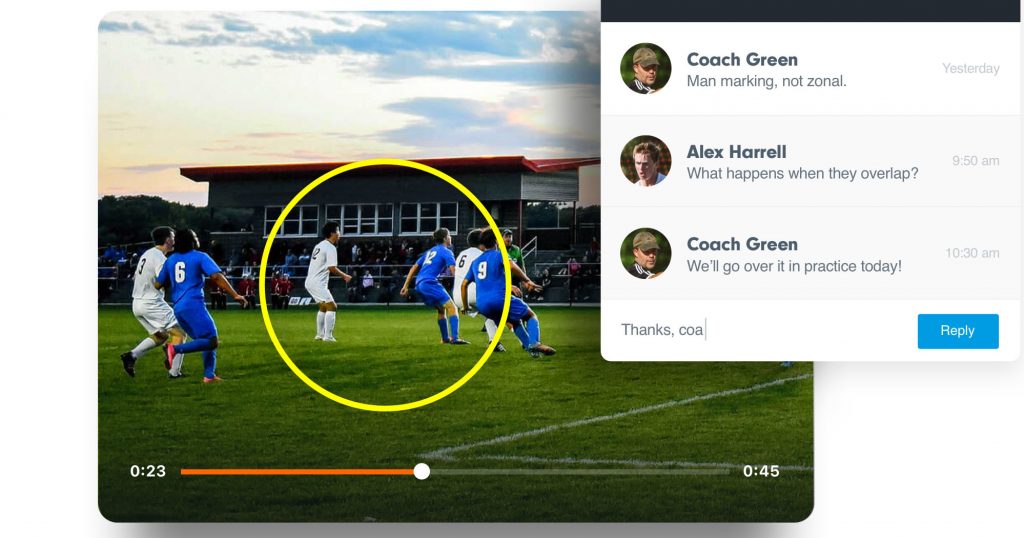 Give Your Leaders a Voice
As you spend more time with your players, you'll recognize which are the most responsible, well-spoken and polished–those that have the respect of their teammates. If you think they can handle it, let them lead a video session or a drill in practice.
There are two main benefits here. First, the rest of the team gets to hear a different voice. They're getting the same message, but switching up the messenger helps keep it fresh. And second, they want to hear from their peers, who know what they're going through.
Take some time in the summer or near the beginning of the season to identify a few key influencers and meet with them. Train them to lead a video session or drill. That small time investment will be worth it.
Make Everybody a Somebody
It's critical that every member of your team feels important. From the superstar to the last man on the bench, everyone needs to feel some ownership in the team's success.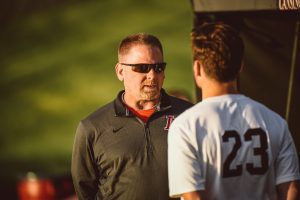 Josh Niblett, the head football coach at Ala. state champion Hoover High, is a big believer in helping all athletes find worth. The more a player feels he's contributing, the happier he'll be. And the happier your locker room, the more likely your players will buy in.
"They've got to have a role so they don't get lost in the program," Niblett said. "That's what you don't want. You don't want a kid's career to be over and he still doesn't understand what his role is as a football player. We want you to leave understanding that you have value, that you added value to our program."
Follow Them on Social Media
Following the social media meanderings of your entire team might not seem like a fun task, but there's no better way of seeing what matters to them and what's going on in their lives. Today's youth document almost every aspect of their day on Facebook, Twitter, Instagram and Snapchat.
Some coaches make it a priority to closely monitor everything their players post. This allows the coaches to gain insights into athletes' moods and motivations. And if a player posts things that might hurt him or her in the eyes of recruiters, the coach can see that and step in.
The connection between player and coach is unlike any other bond in life. The coach is both a mentor and a disciplinarian; a shoulder to lean on who isn't a pushover. Those are very fine lines to walk, but building trust at the individual level makes everything easier. When an athlete believes you truly care about their best interests, they're much more likely to fall in line with what you teach.