In unknown territory, Servite High School (Calif.) had to quickly adjust to turn their season around. The insights they discovered helped them do just that.
On the verge of seeing the season derail, Servite High School (Calif.) head coach Jon Spencer was in unfamiliar territory. The Friars, winners of of three straight Trinity League titles, hadn't faced adversity like this in some time. "We lost two games for the first time in four years in the league season," said Spencer. "It was looking like we were not going to win our league this year."
Spencer and his team have been avid users of video analysis over the five seasons that he's been at the helm. This year was different, as they added Hudl Assist to their arsenal before the winter season began. It played a key role in their turnaround. "Utilizing Hudl Assist this year, we were able to easily show some clips of things that we needed to improve on," said Spencer. "As a staff, we're able to recognize weaknesses and also strengths. We try to improve on those throughout a season, and it definitely makes a big impact on our overall success."
Spencer has always been an advocate for embracing technology because, in his eyes, it's an indispensable part in the modern game. That makes video analysis tools like Hudl an essential part of their overall process. "Hudl in general is just easy," Spencer added. "It's a couple clicks away from being able to pull up video and watch."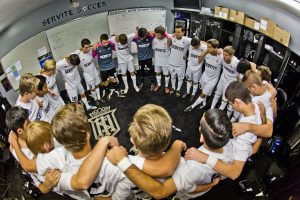 (Images provided by servitehs.org)
What they tried to do specifically with video this season was rewatching portions of the losses to see what they were doing wrong. "It helped bring to light our weaknesses and what we needed to do to improve," Spencer said. "So our boys spent a lot more time on video this year than we have overall.
"Hudl Assist made our lives a whole lot easier this year. I think that's actually a part of the reason why we watched a lot more video this year. Just having it broken down for us helped to be able to showcase what we needed to do to win."
As you can imagine, things can get hectic day in and day out. It can be difficult to find the time to dedicate to video analysis. That aspect is what specifically sold Spencer on Assist. Now, it's a fundamental part of their workflow. "My main thing was that I don't always have enough time in a day to take care of doing all the video analysis," said Spencer. "The reason why I jumped on Assist was that they're breaking down parts of the game that I can easily click and look at, versus me having to go and find it.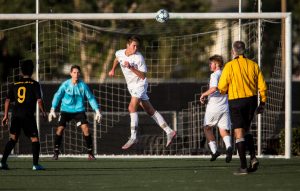 "It was a no-brainer for me. There was an investment in there, but when you weigh the investment versus the time, it's something that was essential to our success."
Check out Servite Soccer on Facebook
The Friars went on to win their fourth straight Trinity League title after turning the ship around. Even though they were knocked out in the CIF state tournament on penalties, Spencer spoke highly of his team's overall success. "We made some adjustments within our own team, and it resulted in success and I think a huge part of it was watching video and seeing where we were falling short so we could improve.
"It is essential for all High School, College and Professional coaches to use video analysis," said Spencer.
"Our use of Hudl the past five years has directly affected our success on the field. Everyone in high school and club soccer should be using something like this for both training and games."
For more information on how Hudl can help improve your team, check out our products page and sign up for a free-trial today.