Gain access to his presentation from the United Soccer Coaches Convention.
When changes can be made on the spot, both players and coaches will learn—and improve—faster.
Watch Joe Sargison and his experts demonstrate the impact live feedback could have on your soccer players.
He'll also explain how video can help coaches go beyond the field to share their knowledge.
What You'll Learn
Key workflows of live training analysis

Best practice areas for development

Delivery processes and optimal times for players to review

How to promote players' self-discovery

How to measure the effectiveness of your analysis
About the Speaker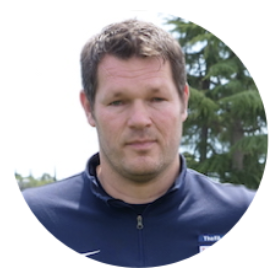 Joe Sargison has more than twenty years of coaching under his belt, serving with teams in Europe, North America, South America, Africa and Australia. Sargison has always focused on player and coach development, and is both a UEFA Pro Licence holder and Advanced Youth Award tutor (FA). He is now a Youth Coach Developer, building other coaches' situational awareness to help them cope in a variety of game moments.