This post was provided by World Class Coaching
By Matthew Carroll
Description:
The purpose of transition keep away is to simulate the pressure experienced under build up play, with the overall result of by retaining possession in a team's own third they open up opportunities in the opponent's final third.
Setup:
Two boxes 30×30 boxes with a goal at the end of one of the boxes. two 8 player teams set up in the possession box, and 3 players from each team set up in the second box.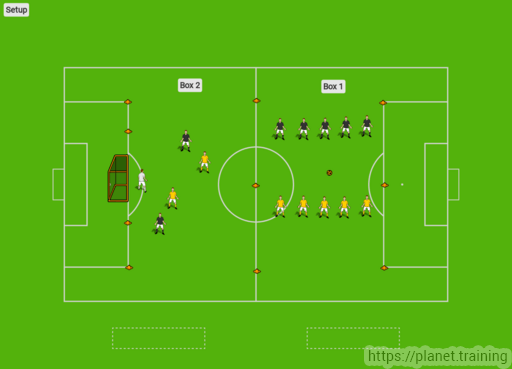 Execution:
In box 1 the possession team (black) attempts to connect on a set number of passes (10, 20, 30, etc.) within the grid. If they accomplish their goal they win and become the counter attack team, while the counter attack team becomes the possession team.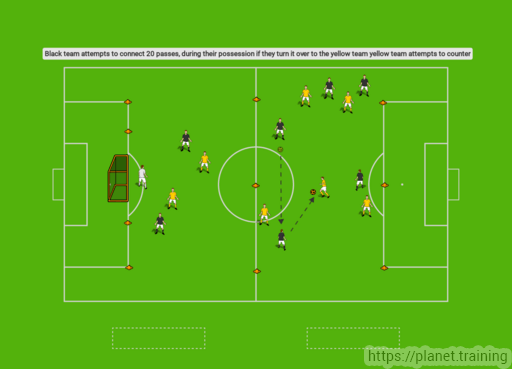 The defending team (yellow) must attempt to intercept a pass and attempt to counter into box 2, every player can enter the second box so rapid transition should give the yellow team numbers up in box 2 with a chance to score on net. The possession team attempts to win the ball back and bring in into box 1 to restart their count and attempt to achieve their goal.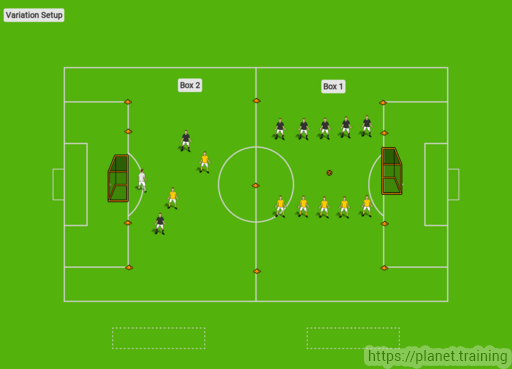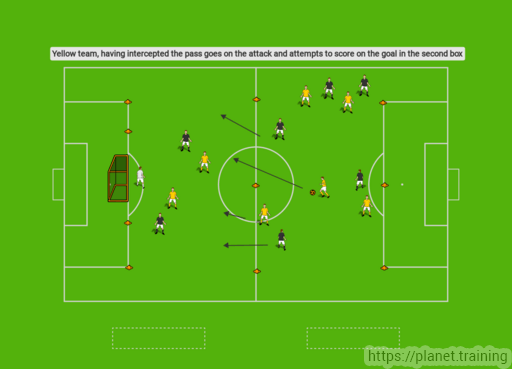 Variations:
Goals can be set up on either end, and instead of the game being reset in the possession box after a failed counter attempt, the counter box becomes the possession box and the possession team just possesses in the same box they were just defending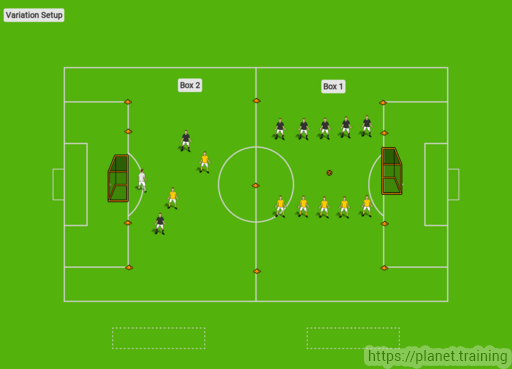 Click for more ideas about Coaching Soccer Through Small-Sided Games